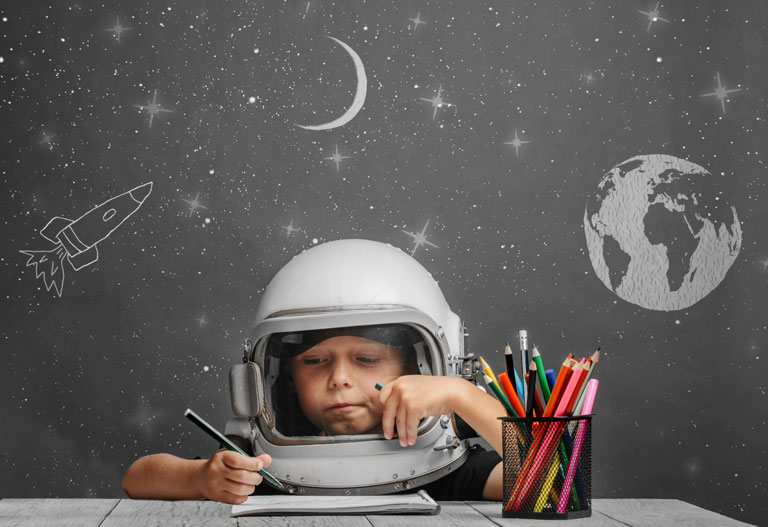 How to Rekindle a Passion for Drawing/Sketching
Many of us have lost our passion for drawing and sketching over the years. Whether we were lackadaisical about it, got too busy with other things, or simply lost the desire, sketching or drawing can be a great stress reliever and could be a source of creative fulfillment once again. Here are a few tips for rekindling your passion for drawing or sketching:
Take a drawing or sketching class
Taking a drawing class is a great way to get back into the swing of things. Not only will you likely be surrounded by other like-minded individuals, but skilled professionals can teach you. They can show you new techniques, give you an alternate perspective and encourage you to bring out all the buried creativity that already exists. Even if you can't attend a physical class, an online course will still offer some benefits.
Start small
Don't start by trying to draw a large and detailed piece. Begin by sketching something simple, like a few flowers, a tree, or even your favorite animal. Doing so can help you get comfortable while still finding your groove. Starting with smaller, less complicated pieces can build your confidence as an artist and help you avoid becoming overwhelmed.
Experiment with new mediums
Don't just use the same old pen or pencil you've been using; that's boring. Shake things up and experiment with different tools. Don't limit yourself; explore by trying chalk, watercolors, charcoal, and graphite. It's ok to use more than one tool, and it's also ok to be comfortable with just a few. The important thing is to allow yourself the freedom to branch out into unfamiliar territory and try new things. It's all a part of the creative process.
Make it fun
Sketching and drawing should be fun. Don't pressure or stress yourself out when you feel uninspired. Give yourself room to breathe, find inspiration and remove any unrealistic expectations or preconceived notions about what your art should look like. Enjoy the process, take your time, laugh at yourself and remember this is a creative outlet. Art is your safe space and a place you can be 100% authentically yourself. Stop being critical of your work and too hard on yourself, and don't compare your work with someone else's work. Appreciate other artists but recognize your own uniqueness. Just let yourself go and enjoy drawing or sketching.
Share your work
Join art or social media groups that give you a forum to post your work. Find a community of artists you can share tips and suggestions with. Fellow artists who will encourage you and provide you with feedback, and you can do the same for them. Share your work with family or friends. When you complete a piece you're proud of, frame it and showcase it in your space as a source of inspiration for future projects.
No matter how disconnected or uninspired you may feel, it's never too late to rekindle your passion for drawing or sketching. Enjoy this type of art for what it is, a creative expression, an outlet, and an escape from the day's stresses to be yourself. Remove expectations and give yourself the freedom to flourish. Have fun and be kind to yourself during the process, and you will find your artistic passion ignited once again.