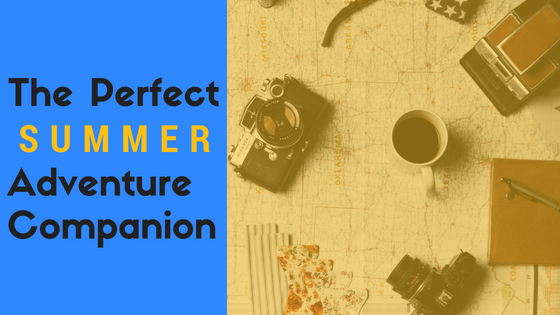 Travel Journals: The Perfect Companion for your Summer Adventures
Warm weather, blue skies, and summer vacation are just a few of the many reasons summer is one of the best seasons to travel. Make this year's summer travels extra memorable by starting a travel journal. Whether your traveling solo or with friends and family, starting a travel journal is a great way to collect and share memories after your vacation has ended.
Choose to start a travel journal that is specific to one trip or keep the same journal handy for all your trips and start a new one every time you fill a journal. If you need a little extra convincing to start a travel journal on your next trip, we've compiled a list of reasons why packing a travel journal is a must for your next vacation.
New Friends
Have you ever met someone on vacation that you wish you would have kept in contact with? Your travel journal is the perfect place to write down contact information and maybe a short sentence on where you met so that you'll remember who's who once you're back home.
Pictures
Adding photos to your journal is a great way to relive a certain adventure or place you visited on your vacation. For those of us who don't carry around an instant Polaroid camera, you can jot down some notes about where you are in your journal and leave a space for the pictures once you can get them developed back home.
Avoid Awkwardness!
Traveling alone can occasionally get awkward, especially when it comes to dining alone. If there's ever a dull moment, simply open your travel journal and let whatever comes to mind fill the pages. Create a to-do list for the week, or a shopping list of essentials you'll need to pack for your hike later in the day.
Keep Track of Places You'll Want to Visit Later
The best places are often found away from the tourist traps and off the beaten path. You might find yourself a hole in the wall dive bar with the best pizza you've ever tasted or maybe you decided to take the waiter's tip and walk south two miles past the marked trail to find a waterfall with a watering hole big enough to swim in. These are the places you'll want to make note of in your journal so that you'll be able to find them again when you return or so that you can share them with friends who might be making the trip soon.
Scrapbook
Your travel journal doubles as a scrapbook. If you're traveling abroad, tape a few coins or paper currencies inside of your journal. Grab a matchbook from that trendy underground bar you found yourself at last night and remember to include any train tickets or boarding passes you might have collected along the way.
In the end, your travel journal is whatever you want it to be. Remember, you're writing this for you, so you don't need to agonize over your sentence structure and grammar; make up your own shorthand and remember to have fun with it. Add as many sections as you'd like, or out with organization and keep a journal without a structured flow. Happy Travels!