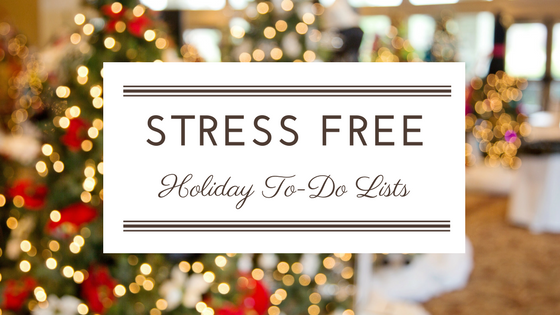 Stress Free Holiday To-Do Lists
It's that time of year again, department stores have already set out all their Christmas merchandise and Halloween has barely ended! Thanksgiving is a few weeks away and Christmas is in less than two months. Not to mention a New Year is right around the corner! So much to do in such a short span of time might be a little overwhelming and stressful for most, but it doesn't have to be. Want to know the key to a stress-free holiday season? Planning ahead! Taking the time to write down a holiday to do list in your notebook or bullet journal can help save your sanity during the busiest time of the year. Here are a few big ticket items you're going to want to keep at the top of your to do list that will help keep you on track this holiday season.
1. Travel Arrangements
Travel arrangements should be written at the top of your bullet journal or notebook to do list. If you need to book flights for your family doing this as early as possible will help keep more money in your pocket for other important things like Christmas gifts. Maybe you aren't traveling but you've got family traveling to you. If you're hosting your family over the holidays you might want to write down a mini to do list for the kids or your partner so they can help you get your house ready for overnight guests. Remember you're not in this alone; don't attempt to do everything on your own or else you will burn yourself out!
2. Update your Calendar
Make sure to write down EVERY event in your calendar or bullet journal as soon as they come up. This will help you avoid remembering about Aunt Cathy's holiday party the night before! Make sure to write down in your notebook if you've committed to bringing a dish to your holiday events or if the party is themed (there's ALWAYS at least one ugly sweater party). It's also a good idea to pencil in a babysitter for your adult only gatherings. Babysitters might be a little scarce last minute (especially around the holidays) so be prepared and make babysitting arrangements early.
3. Holiday Gift Shopping
Christmas Eve with last minute shopping? Don't let this happen to you! Get your journal and designate a page to write down everyone you will be shopping for and any ideas you might have for each person. Try to do this as early as possible so that you can grab any items you happen to see on sale. If you plan on braving the Black Friday crowds be sure to scope out the advertisements beforehand and organize your plan of attack. Use your bullet journal or notebook to write down where you should go first and what gifts you should be looking for at each store. If you don't want to brave the crowds Cyber Monday sales can be just as good minus the hassle of fighting for a parking spot. Check your favorite online retailers and write down where you find the best deals for the gifts on your list.
4. Family Photos and Holiday Cards
Since it's 2017 you don't just pick out a box of generic Holiday cards to send out to your friends and family. Make your Holiday card your own and schedule family photos in to your notebook as part of your holiday to do list. Many local photographers offer quick Holiday mini sessions at affordable prices and you can pick out your favorite shots to create your Holiday card. Another bonus of getting family photos done is Christmas gifts! New photos of the kids are always a great gift for Grandparents, Aunts and Uncles.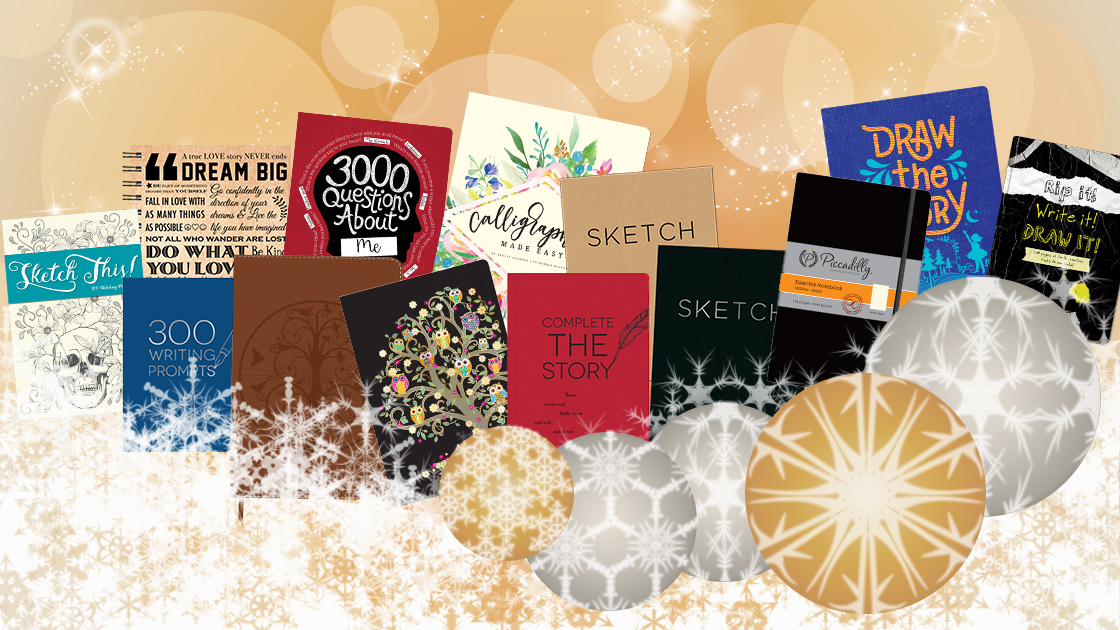 These are only four ideas to add to your bullet journal or notebook when preparing your holiday list. Feel free to write your list with as many details as possible; whatever you need to remember to make sure your Holiday season is seamless and enjoyable. Keep your journal on you so you can update as needed; you never know when you will need to write something down that you don't want to forget later! Last but not least, don't forget to pencil in a little you time. The holidays can be so hectic it's important to take a breather from time to time so that you can actually enjoy the holidays! Don't worry; you've got your journal to keep you on track so you will be able to afford the luxury of a little TLC. Happy Holidays!