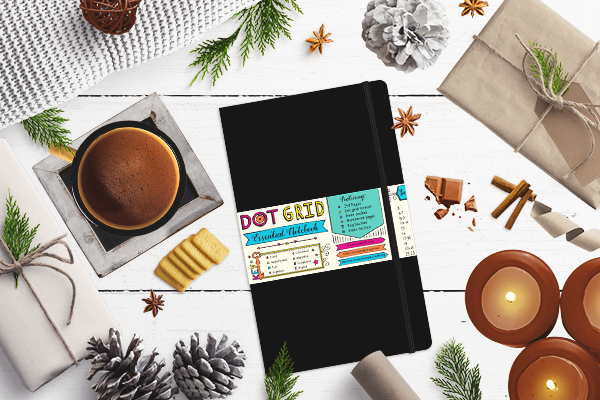 Planning ahead for a stress-free Holiday Season
The Holiday season is notably one of the busiest times of the year. Between holiday parties, end of year deadlines at work, preparing your home for hosting the in-laws during Christmas, and everything else in between, minimizing your stress levels is a must for an enjoyable Holiday season. As usual, planning ahead is KEY to an organized and stress-free (or at least less stressful) Holiday season. So start early, grab your trusty notebook and create your plan of attack.
Mark up your calendar
Having all of your important events noted in your calendar is imperative to a successful Holiday season. Avoid double booking and overcommitting because you'll have your schedule for the month at a glance. Write down anything and everything you have going on, and don't forget to pencil in a little down time for yourself! Downtime is key to making sure that you're enjoying the Holidays too and it helps to avoid burn-out from trying to do too much.
Shopping lists
Lists, lists, lists! The Holidays are full of them, so you'll want to carve out a section in your Holiday planning notebook for lists. Christmas gift lists, a dinner shopping list for Christmas Eve dinner at your house, a shopping list for décor and appetizers for the Holiday party you're hosting for your friends, and the list goes on. Lists help keep you organized and on track for what you need to accomplish. Also, who doesn't love that accomplished feeling of checking off everything on your to-do list?
Create a holiday budget
This time of year can end up being pretty expensive and all of those lists you've made will start to add up if you haven't budgeted correctly. Create a budget and stick to it; you'll thank yourself after the Holidays are over. It might be tempting to go outside of your budget but attempt to avoid spending on credit cards if you can. If you don't pay off your credit cards right away those Christmas gifts might end up costing you double due to high-interest fees.
Don't forget the details
Add a section in your notebook for those little details that might be easily overlooked. Booking a photographer for your Christmas cards, cookie baking, hanging lights on the house, trimming the tree… these are all little details that will seem a little less overwhelming if they are organized neatly on your calendar.
Gift wrapping
How many times have you spent Christmas Eve night wrapping presents? Don't let this happen to you this year and get ahead of gift wrapping. Wrapping presents usually isn't at the top of the priority list because it can be pretty time-consuming. Instead of waiting until the last minute, create a plan to wrap as you buy. You could also pick one day each week before Christmas to break up your wrapping into a more manageable task. You'll be thankful you were able to get your wrapping done once Christmas Eve is here.
Do less, not more
Don't get so caught up in doing everything that you forget to enjoy the Holidays. Sometimes less is more and it's perfectly acceptable to say no sometimes. It's easy to forget about yourself when you've got so much going on and so many obligations to attend to. Don't overextend yourself and make sure you're taking time out to relax.
Here is a list of more notebooks to help you have a stress-free Christmas:
Essential Diary
Color Essential Notebook
Printed essential Notebook
Dot Grid Essential Notebook
Essential Notebook
Happy Holidays!