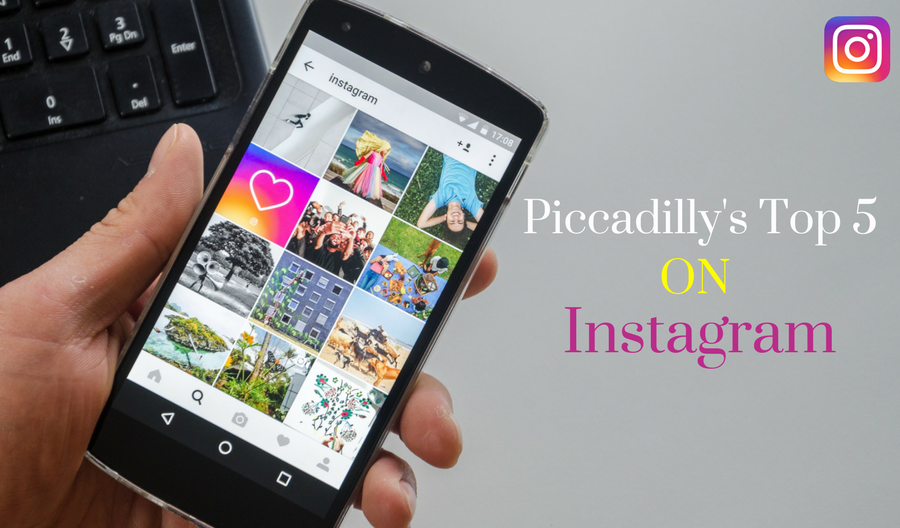 Piccadilly's Top 5 on Instagram
As the year comes to a close it's time to recap on our favorite Piccadilly products from 2017 on Instagram. Take a look at our favorites from 2017; did your favorite make the cut?
#5. Sketching Made Easy
Sketching is an excellent way to relieve stress and improve focus. With Sketching Made Easy, it's even easier to get a little relaxation into your day.  Sketching Made Easy is the perfect book for newbies and those of us who want to get into sketching without taking a formal art class. This book will guide you through every line of your drawing, making it incredibly easy to make your sketches look like they've been drawn by a pro. With 64 lessons to choose from, Sketching Made Easy makes learning how to sketch easy and fun!
#4. 500 Drawing Prompts
500 Drawing Prompts is an awesome book for those of us who love to draw but don't always know where to start. Each page includes one or two prompts to give your creative side a little boost. Another great thing about this book is that the binding allows for the pages to be laid flat when you're drawing. This makes drawing in the book just as easy as it would be on a single sheet of paper and it allows you to make the most out of the space on every page.
#3. Complete the Story
Love to write but need some ideas on what to write? For many, writer's block will happen at the beginning of a story and once the intro has been tackled it gets a little easier to get into the flow of writing. Complete the Story contains over 200 pages with various prompts to get your own unique story going without the hassle of writer's block. Make a night out of it and compare your stories with friends. It's always fun and interesting to see what direction someone else went with a prompt.
#2. Calligraphy Made Easy
Who doesn't love the beautiful lines that make up calligraphy? If you've ever wanted to learn this form of writing art then Calligraphy Made Easy is the book for you. Calligraphy Made Easy breaks down the basics of writing in calligraphy and explains what tools you'll want to use in order to produce your best writing. This book includes 30 practice projects to help you increase your skill level. Practice makes perfect!
#1. 300 Writing Prompts
Last but not least, 300 Writing Prompts hands down is our most noteworthy product of 2017. 300 Writing Prompts went viral on twitter this year, reaching over 10 million people! 300 Writing Prompts is a great way to get your thoughts down on paper. With 300 thought inspiring prompts that really get you thinking, you'll end up with a one of a kind journal that you can use for reflection, new ideas or anything else you can think of. Who knows you might even find out something new about yourself.