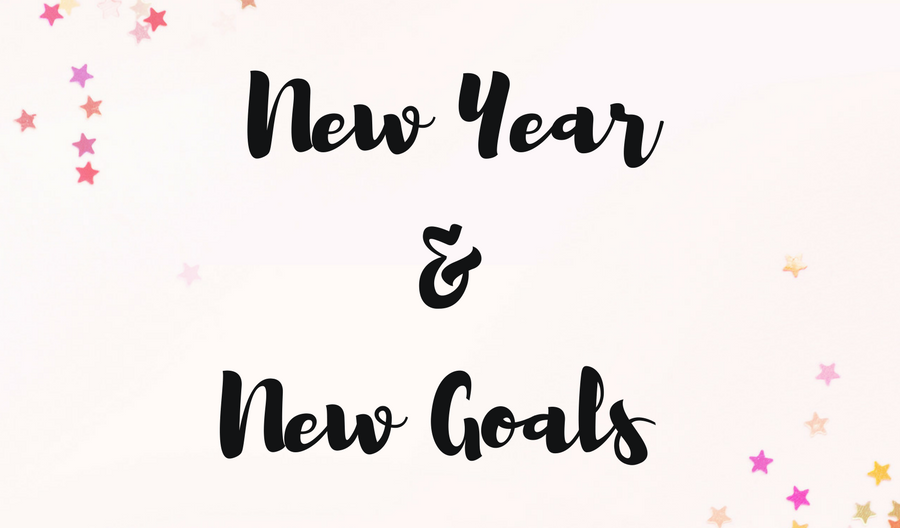 New Year & New Goals
The holidays are almost over, which means the time has come to think about those New Year's resolutions! New years is a great time to reflect on the last year. Did you accomplish what you wanted to? Is there something you wish you'd done? Are there still changes you need to make? If you're like most people, your resolutions tend to lose a little steam as the year progresses. Why not make 2018 your year and commit to something you'll be proud of when you're looking back on the year next December. Read on for a few resolution ideas and helpful tips for sticking with it this year.
January is the number one month for new memberships at health and fitness clubs. Health goals are usually the number one thing that people think of when they consider their New Year's resolutions. However, health isn't always about weight loss or six pack abs; health goals could be adding meditation to your weekly routine to cut stress. Or maybe this is your year to quit an unhealthy habit whether it's your Diet Coke addition or that after work cigarette. Health goals should be personal and attainable! Don't sabotage your resolutions with unattainable goals; start small and add onto them as the year progresses. With Running Logbook and Workout Logbook you can keep track on your progress.
Many people choose to focus on their careers when it comes time to make their New Year's resolutions. Tired of working at a dead end job that you hate? Make a resolution to get out of your comfort zone and take the leap into a new company. Or maybe leaving your current job might mean starting your own business. Make an action plan for your business resolutions that will help you achieve the next level in your career. Dream big and achieve goals with our Inspired Journal.
So many people make new resolutions every year but fail to keep them. Why? Accountability is huge when it comes to keeping resolutions. Tell your friends and family what you're up to and why you've chosen your resolutions. The more people you tell about your resolutions, the more people you'll have to help keep you accountable in the long run. There are even accountability websites where you offer up money to an online community if you fail to reach your goal. At the end of the day the choices we make are entirely up to us, but a little accountability from others can go along way.
Giving yourself an incentive to keep your New Year's resolution is another great way to make sure you'll stick with it. It could be anything from a vacation to that pair of designer shoes you've had your eye on. Whatever it might be make it something you really want so that you'll feel good about putting in all that hard work to keep your resolution. Make sure you don't cheat! Whatever you've incentivized yourself with should be off the table if you don't end up keeping your resolution.
A New Year's resolution doesn't need to be extreme or life changing; it can be anything of significance to you. You could pick up a new hobby; watch less TV or make a resolution to be more positive. Many people set money saving goals at the beginning of the year for their resolutions. Whatever you choose, you're more likely to enjoy the journey if the end goal is meaningful to you.
Happy New Years!