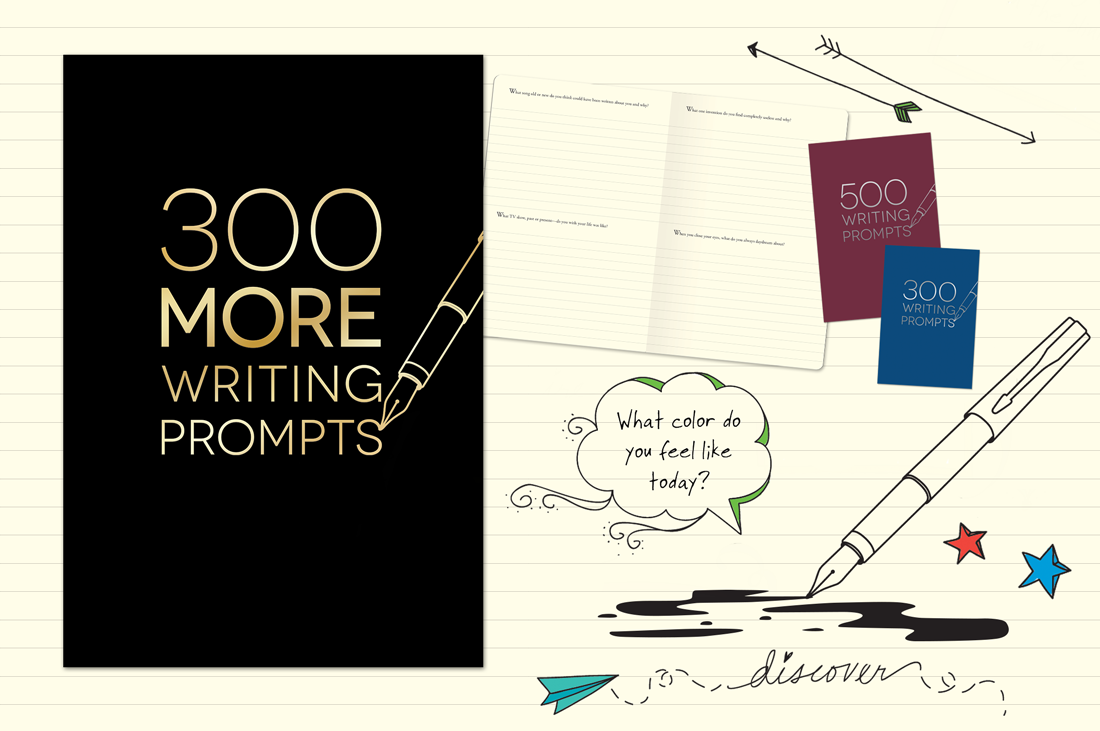 More writing with 300 More Writing Prompts
Writing can be difficult and often your mind is your own worst enemy. With 300 More Writing Prompts you can leave your writing block in the dust with 1-4 prompts per page. The thought-provoking prompts invite you to dive deeper into your mind and help ease your writing. With 204 pages you will have plenty of opportunity to explore and get to know yourself, inside and out. You can start at the beginning or jump around randomly, this is your unique journey and only you know the way.
If you haven't already checked out 300 & 500 Writing Prompts there's no time like the present, put pen to paper and start writing. Enjoy!