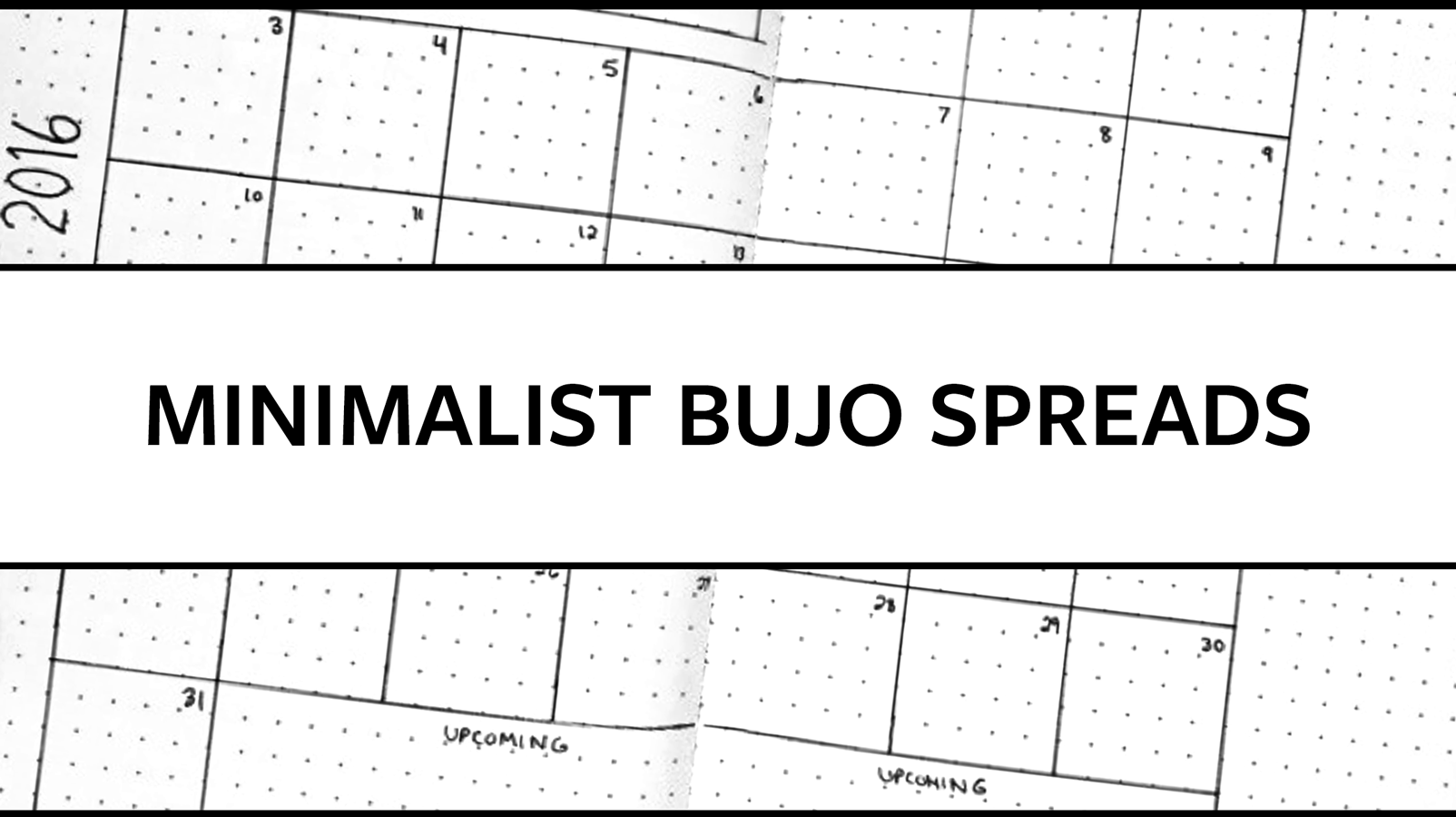 Minimalist Bujo Spreads
The Bujo craze is not going anywhere any time soon. But if you aren't into those extra bullet journal spreads, you know the ones with washi tape and 50 different colors and stickers, then you may be turned off by the idea of Bujos. Sometimes less is more, we totally get that. Less clutter, more productivity. This could apply to your Bujo as well as your life. We have just the right inspo for you! Check out these minimalist bujo spreads that will only require a pen and notebook, and maybe a little creativity.
Daily Rectangle Layout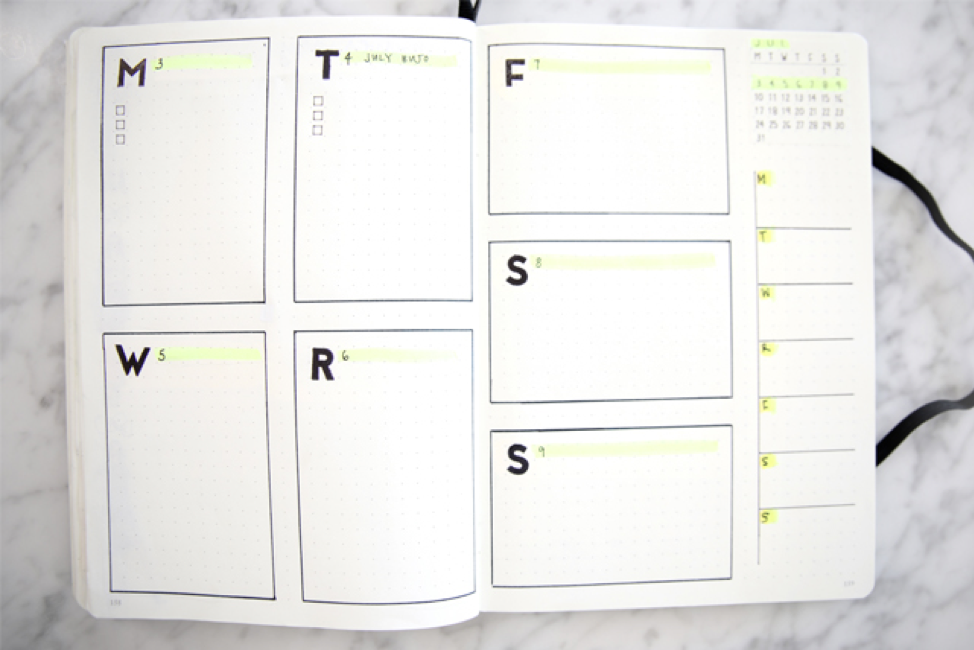 This simple layout looks organized as well as is easy to achieve with a ruler and pen. You have the option of adding times in your daily rectangles or leaving blank to free write your To-Do List. Save space for Next Week's Tasks or your Weekly Accomplishments.
Horizontal Weekly Tracker
This layout will require minimal designing and space mapping. This straight across weekly layout is achieved by blocking out your bujo spread into 4 horizontal sections. The layout gets the job done and doesn't need a whole lot of effort in the design area.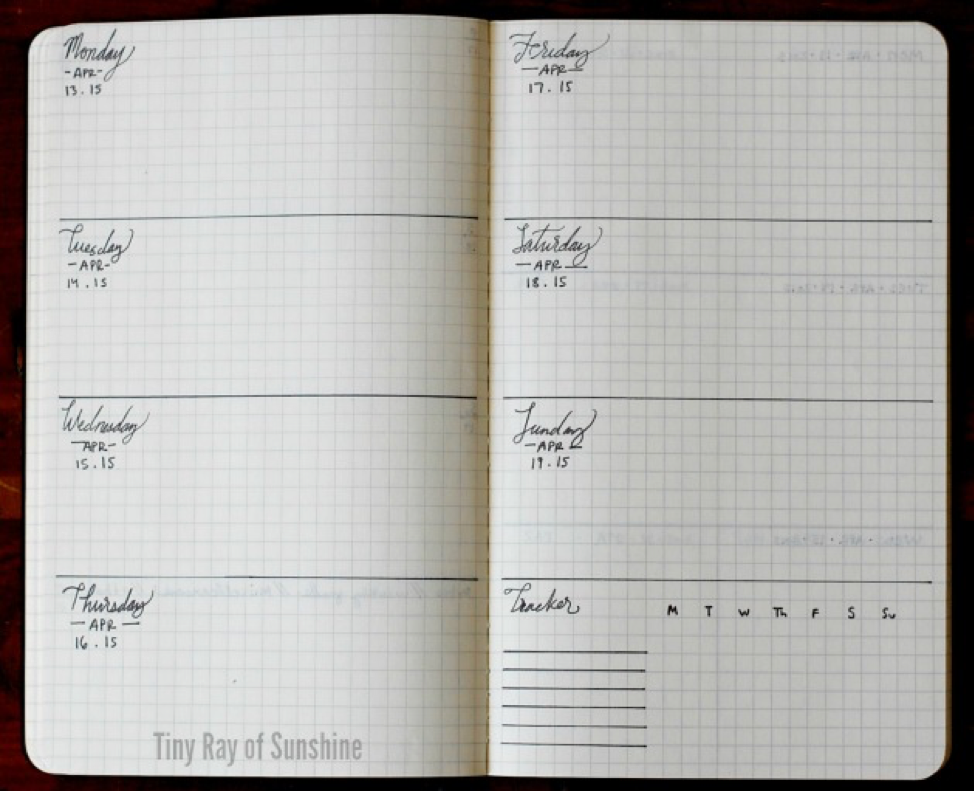 The Simple Planner
Your month never looked so crisp before this. This layout for your Monthly Bujo Spread will help you book your appointments without spreading yourself too thin, no pun intended.

Keep track of upcoming appointments in the lower space, or even replace this with your family's Birthdays or Special Occasions.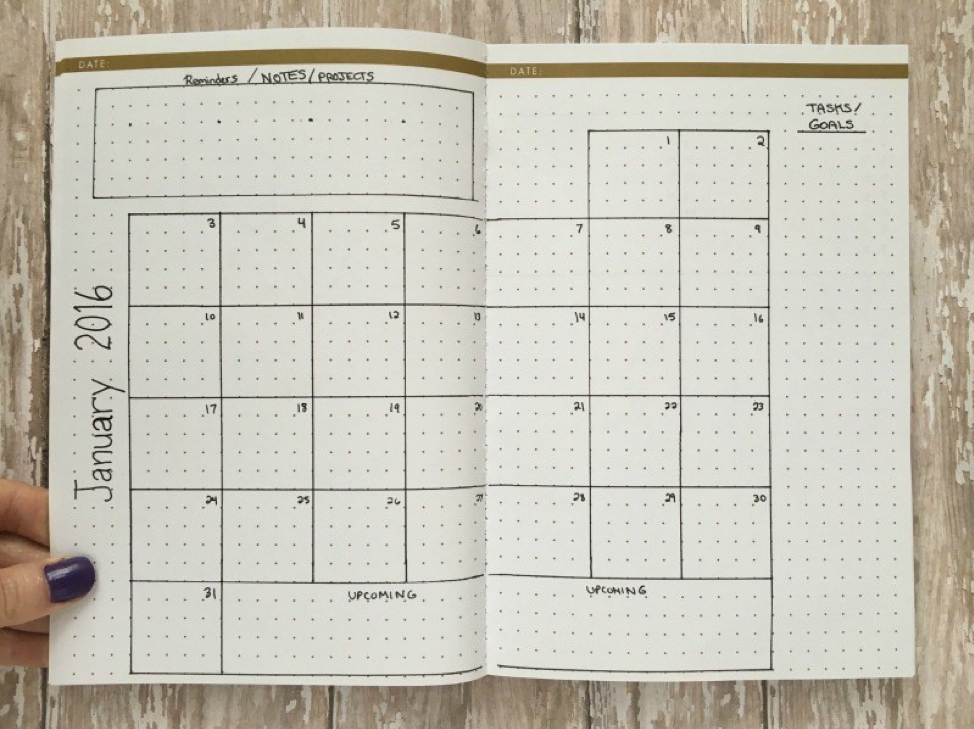 Goal Tracker
Looking for a way to track goals, but not too keen on elaborate design? This is the layout for you! Track your goals in the first circle, and detail ways to achieve those goals in the space on the right of it. Below this track other items that are important but not necessarily goals, and give them each a Due Date on the right-hand side of your layout. Don't forget to include your reward when your goals are all marked off!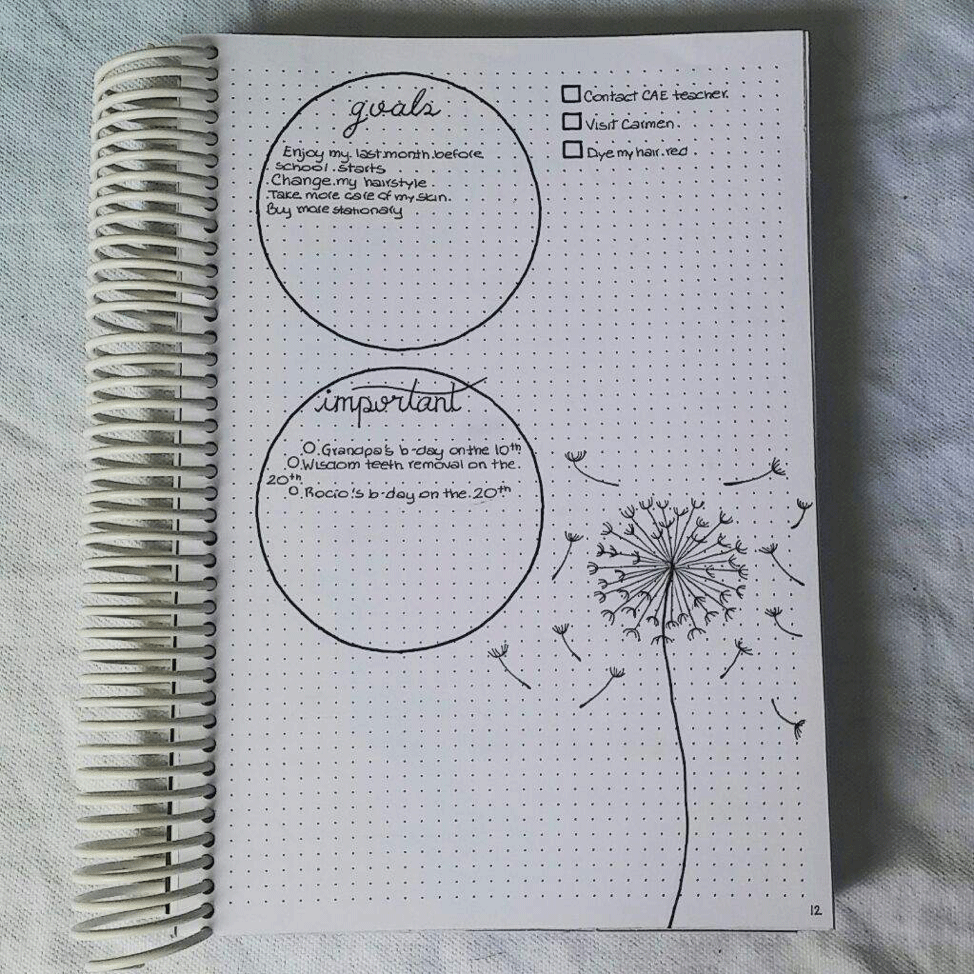 Photo: @mylifestudying Instagram
Line Free Layout
Looks rather complex, but this is one of the fastest Bujo Spreads we could find. No lines, no tracing, no rectangles – just simple utilization of the grid. Write your month as you go. Try writing in between the dots, and making simple lists for your monthly planner. This Line Free Layout could be used for your weekly planner and your daily planner.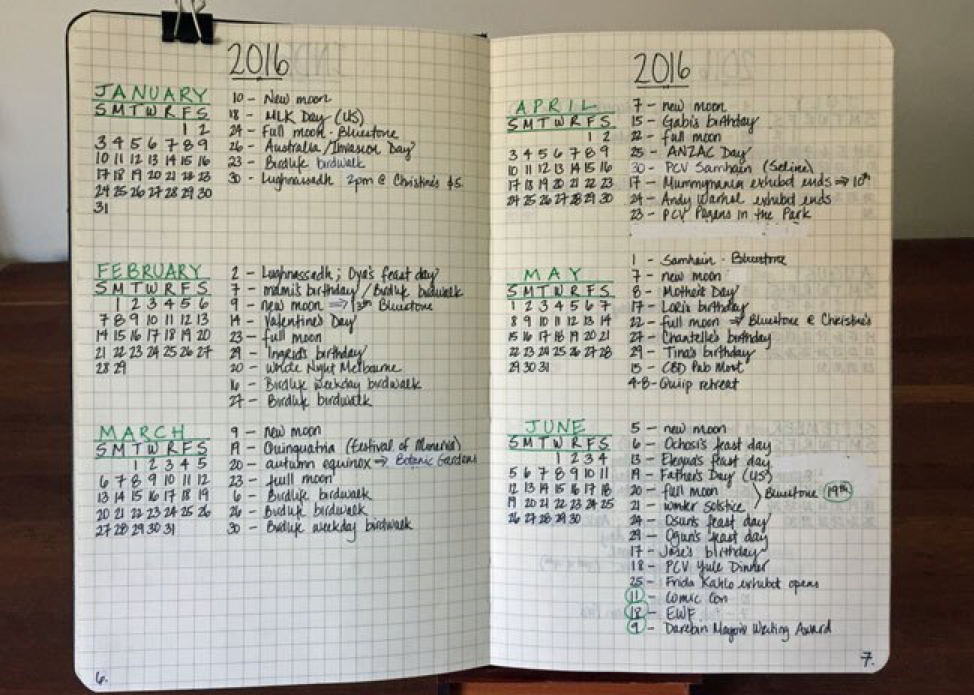 We have discovered that most people don't get to the Extra Bujo Spread design until they have given the Minimalist Spreads a try. Like with everything, practice makes perfect. Speaking of perfect, Piccadilly created the perfect Bujo for you. Check out our Dot Grid, this bullet journal is met with our essential journal quality that everyone has grown to love. We even added an extra pocket in the back in case you want to keep stickers here for your Bujo Layouts. 😉
Which layout do you prefer for your Bujo? Are you a Bujo Minimalist or Bujo Extra? Leave us a comment or tell us by using #piccadillyinc on social.