If you have been following along with trends of this past year you may have noticed calligraphy taking the scene by storm. You may have even realized that this was a favorite hobby for many people years before it became the "thing" to do. Not only is calligraphy the trend of the year, it is also so fun to create beautiful hand lettered art!
Learn Calligraphy in 5 Days with Calligraphy Made Easy!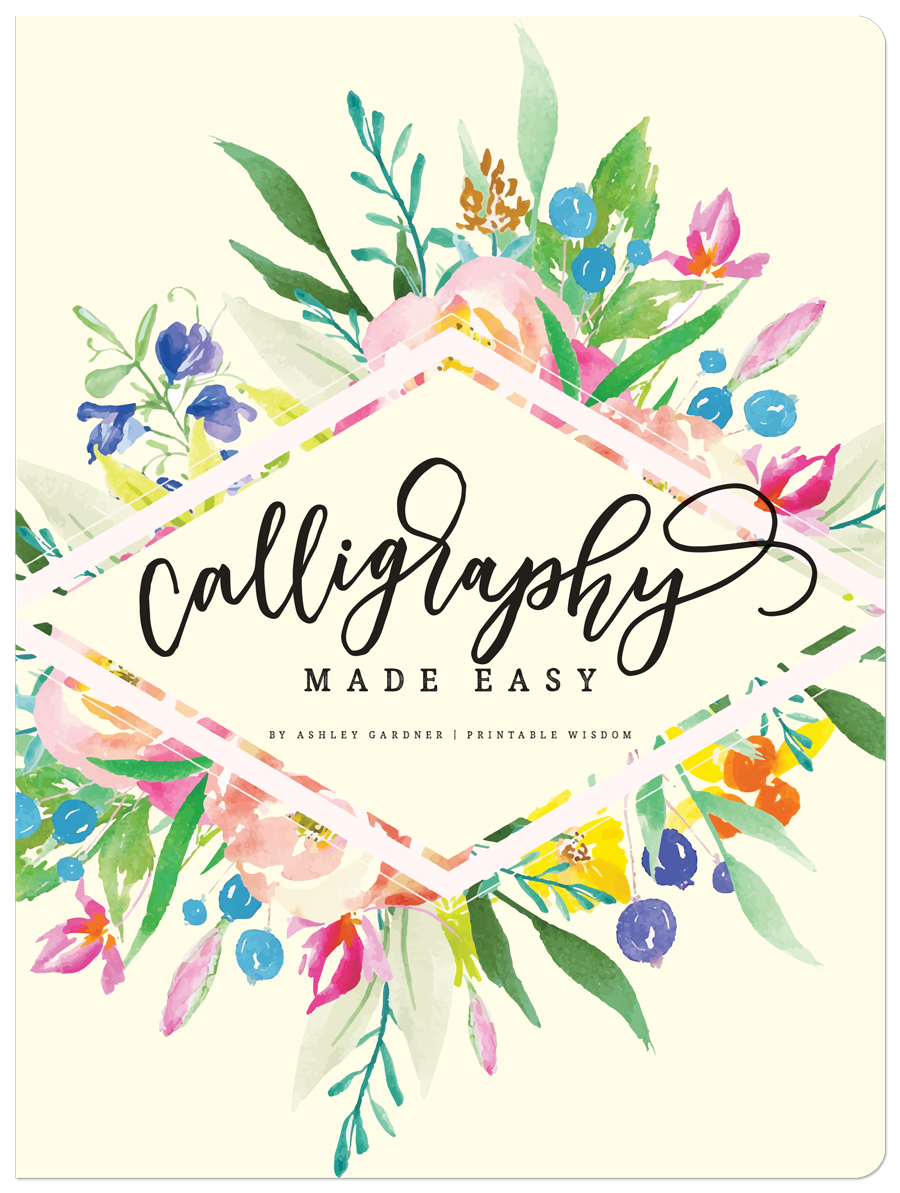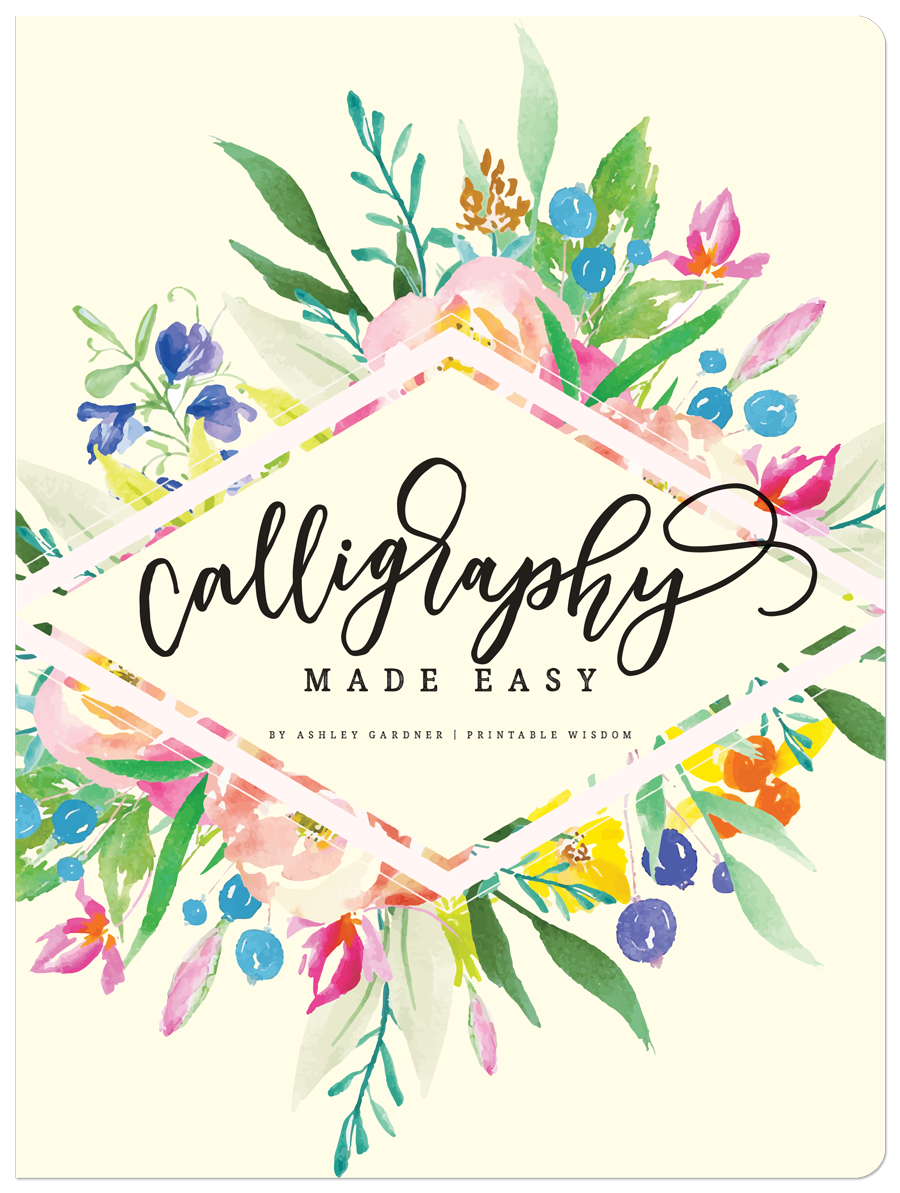 We partnered with Ashley Gardner of Printable Wisdom to bring you an insider look at all the tricks and tips you need to master calligraphy. Our book is SO jam packed with good stuff; you can learn Calligraphy is 5 days, or less.
Here's how it will go down inside Calligraphy Made Easy: 
• Learn what supplies you need (Ashley has tried all the supplies out there so we have only listed the GOOD stuff.) From paper, to regular pens to paintbrush style pens – this is your simple guide to get it right the first time. We created this so you don't have to waste money trying things that don't work.

• Learn the "Rules" that you should remember as you practice your calligraphy (to make sure it's beautiful every time) and they will become second nature to you.

• Practice warm up drills of different strokes and shapes you will routinely come across in your calligraphy.

• Learn how to correct mistakes, because we are all human and mistakes happen even to the Pros.

• Practice real projects to test your skills!
This book will have you ready to create your own works of art in no time!
Other quick tips to help you master the art of Calligraphy:
1. Be patient – It's often a good idea to relax and be stress free when doing calligraphy so that you have some inner peace (aka patience). If you have had a rough day or are nervous before you begin, some advise to walk away and take a break before you practice.
2. Ensure your lighting is very good! Practice your calligraphy in a well-lit space or in a room that has ample natural light.
3. Give yourself plenty of room to spread out and write.
4. Make sure you hold your pen at a 45 degree angle to the paper or drawing material.
Those are all the sneak peek tips we can give you before you grab Calligraphy Made Easy and Learn Calligraphy in 5 Days.
We wish you the best in your calligraphy learning experience. Be sure to share your projects with us on social using #calligraphymadeeasy.