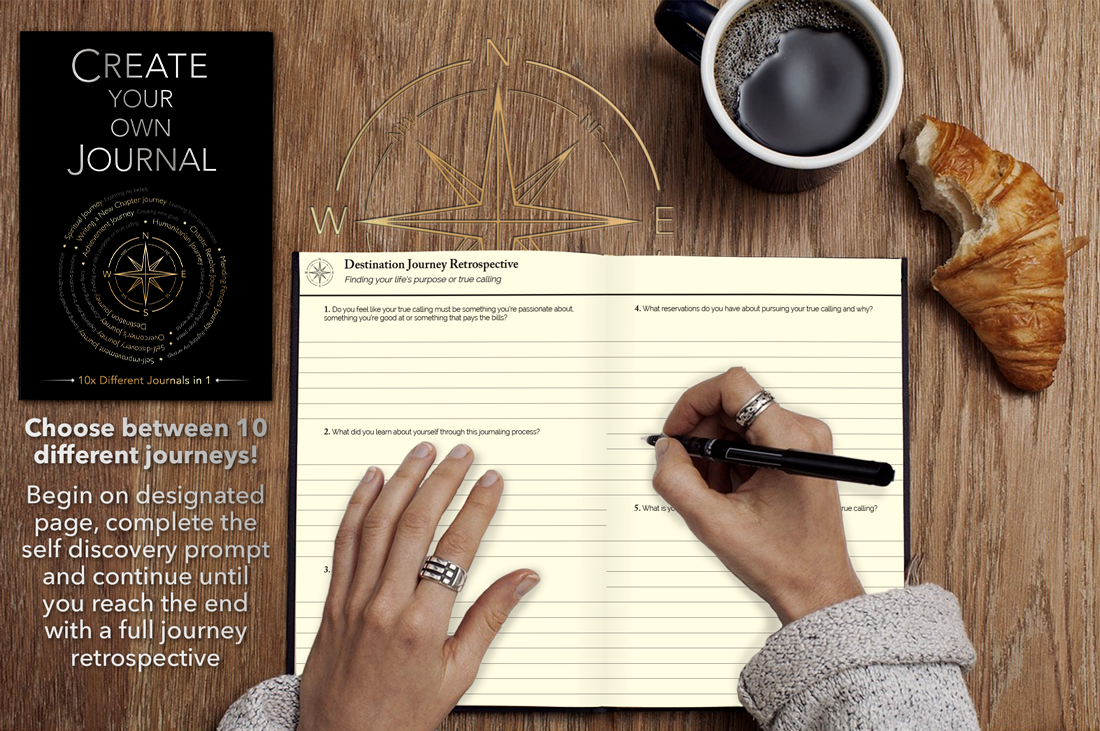 Journey into you with Create Your Own Journal
Writing in a journal can be a bit dull. So why not turn your journaling time into journeying time!
In Create Your Own Journal you can choose between 10 different journeys, begin on the designated page, complete the self-discovery prompt, and skip ahead to next prompt until the journey is fulfilled. The journey ends with retrospectives that give me a chance to understand the big picture behind the journaling process.