'Draw The Story' with Emilie Fleury
After stumbling upon Emilie Fleury when she tagged us in her 'Draw The Story' illustration, we couldn't help but talk to her about her love for art. Her message is truly an inspiration for other upcoming artists that feel the pressure of being "perfect" in today's world. For a "girl who never finishes her drawings," she has finished every illustration in 'Draw The Story' that she has started thus far.
Emilie gives us the insider look on how she started her journey in art and also some cool tools she uses to create her beautifully detailed illustrations.
A native born Canadian, she started drawing at a very young age, "I think, I was born with crayons in my hands, but I'll say I started drawing at 5 years old because I still have an old drawing from 1988," says Emilie Fleury.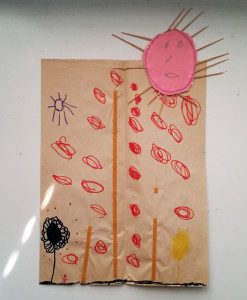 Did you have any traditional training in art or is this just something you discovered through being self-taught?
I did Fundamentals of Art at Art Instruction Schools by Correspondence. And I did a full time course in 2D Character Animation at Vanarts.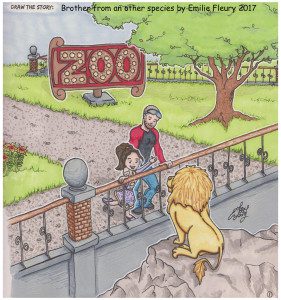 What made you gravitate toward 'Draw The Story' and not just pick up a blank 'Sketch' book?
"I needed a new challenge because if I draw for me, I ended up with a blank page… If I draw for somebody else, I end up with a drawing. That makes me happy to make you (other people) happy… so we are both winning." Emilie told us at Piccadilly Inc. that she plans to finish and share every page in the 'Draw The Story' book! That is over 200 pages to illustrate!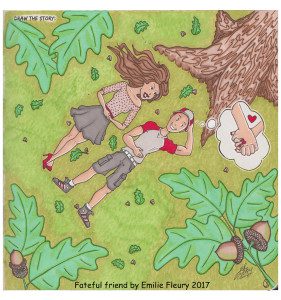 What art supplies are you currently using now and recommend to other artists?
Lastly, what do you think is important for fellow artists to remember? Do you have any words of wisdom to those whom may be considering giving up on their dream?
There is no bad art, every art is a self-expression.
Follow artists that inspire you and learn from them.
Draw, draw, draw and never stop drawing you will get better.
I'm not a technical person (myself) that's why most my teachers said I had immature drawing. Take the criticism you need to improve yourself, but don't let those negative comments affect you.
Just do what makes you happy 😉
Its stories like Emilie's that keeps inspiring artists to create, and us at Piccadilly Inc. to develop products for those creators. For updates on Emilie's journey through 'Draw The Story', follow her on Instagram.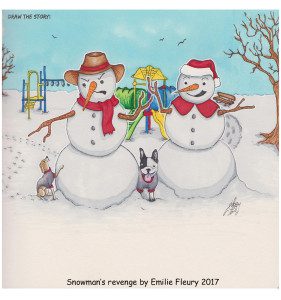 https://www.instagram.com/emifleury/
And grab your copy of 'Draw The Story' here.