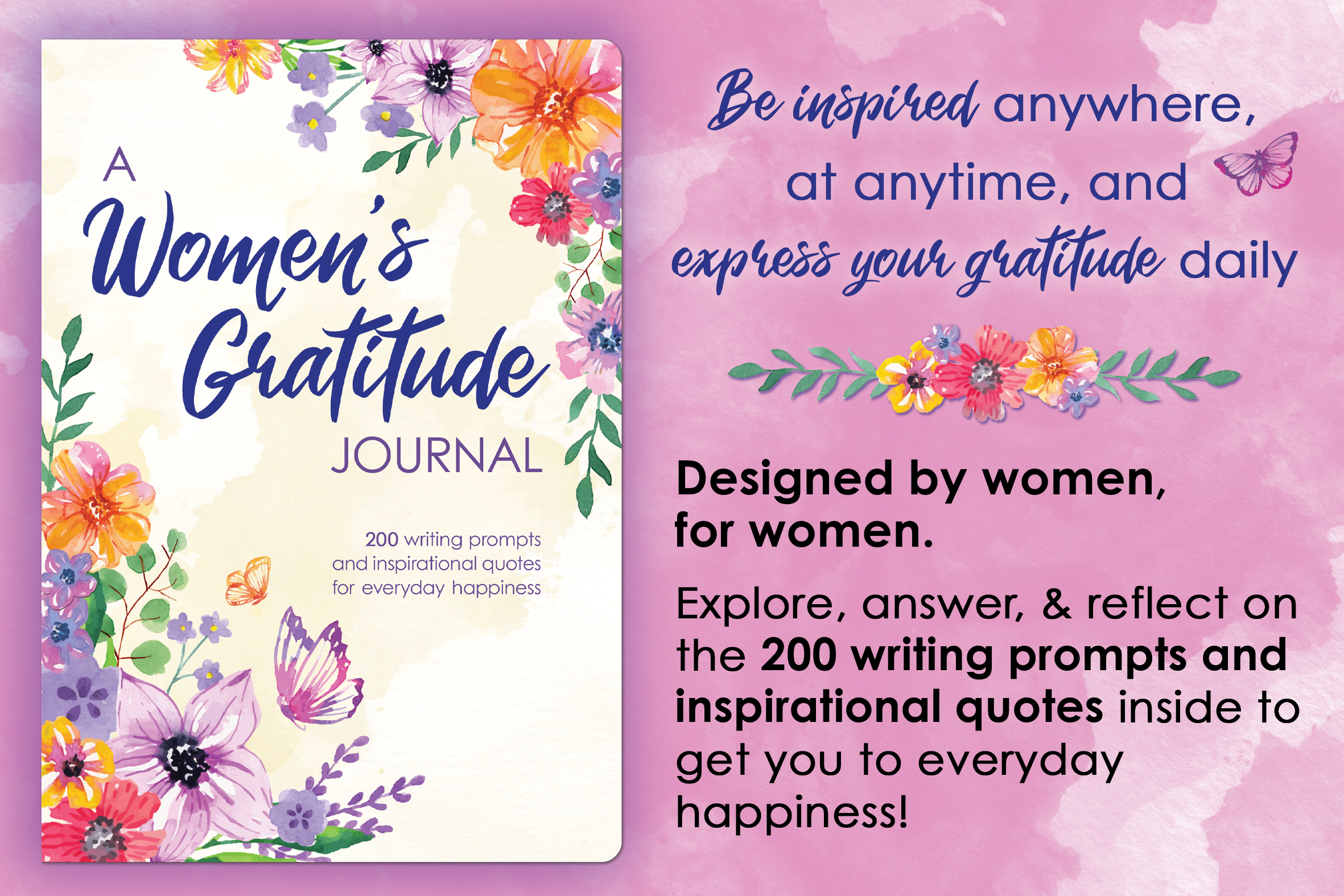 Journal your way to everyday happiness!
Purposely expressing gratitude is a great way to combat the stress of everyday life. Being grateful, gives you a chance to focus on all the good, and shifts your perspective from negative to positive. A Woman's Gratitude Journal is specifically geared towards a woman's heart, mind and emotions and designed to help you find your happy place. Enjoy your journey through each page as you explore, answer and reflect on the 200 writing prompts and inspirational quotes.
Spend a few minutes a day practicing the art of being grateful and watch the difference it makes in your life. You can find new ways to appreciate challenges, trials, milestones and the people around you. On days when you need it more, this gratitude journal can be a useful tool at your fingertips to contemplate retrospectively. Allow yourself to feel thankful, self-aware and give yourself the gift of peace that this mindful journal evokes.