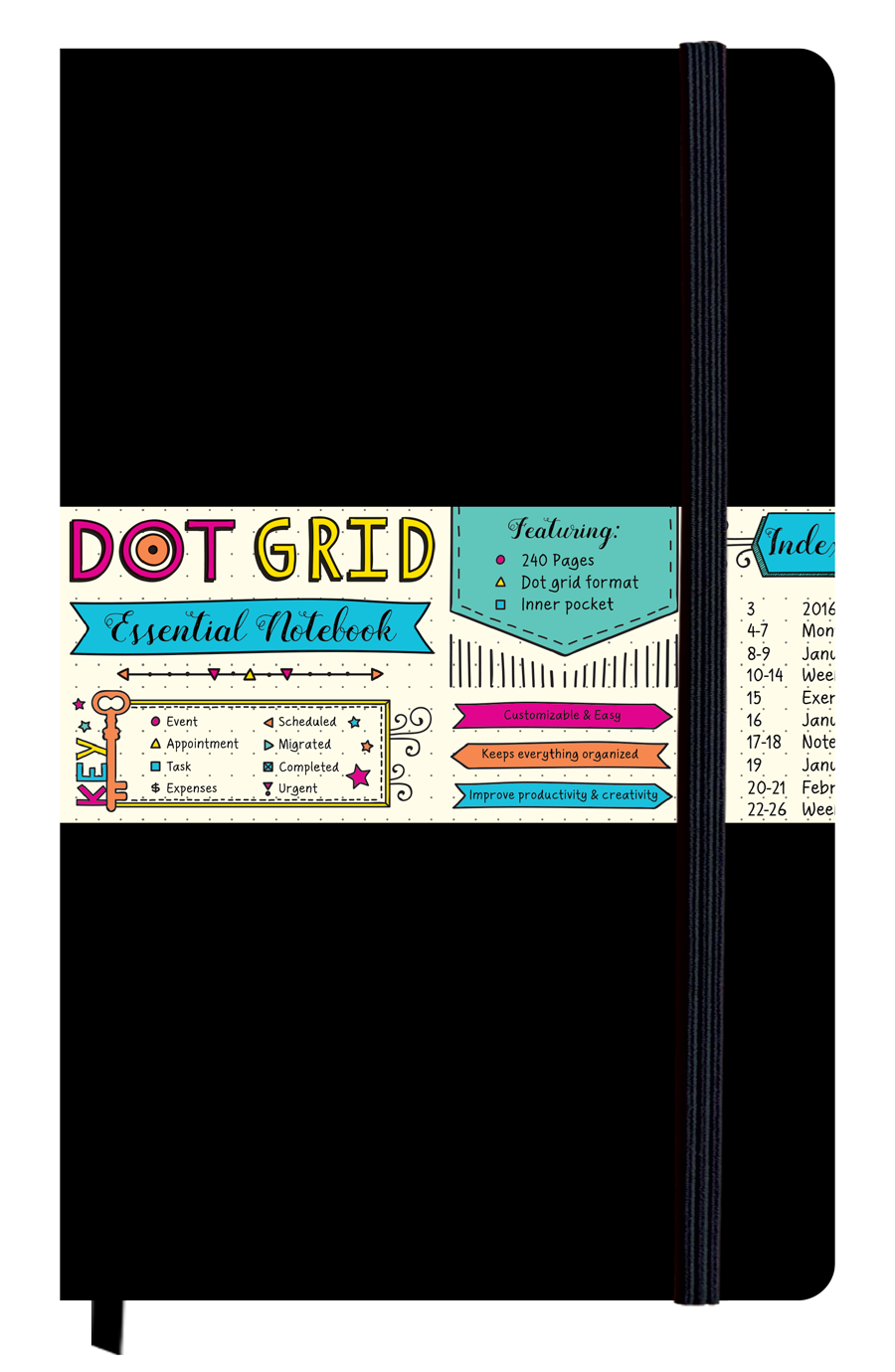 Creative Ideas for your Dot Grid Bujo
As if you haven't noticed already, the Bullet Journal, AKA Bujo is buzzing everywhere. With our latest announcement of the Dot Grid Journal, we thought it only fair to spark your creative juices for all the great stuff you can do with this versatile Bujo.
The popularity of the Bullet Journal may just come from its ability to be whatever you want it to be, in fact there are numerous ways you can use it and each page can be different from the last. This freedom inspires creating and writing down anything your heart desires.
Among the most popular thing to use your Bullet Journal for is a Planner, and is #1 on our creative ideas for your Bujo.
Planner   
Why wouldn't you just buy a planner? That answer is easy, when buying a planner versus designing one yourself- you are limited to style and what you write down. When you have the freedom of creating your own, you can change the style by day or however it works for you.
(Photo by @sarahphin_artandletters )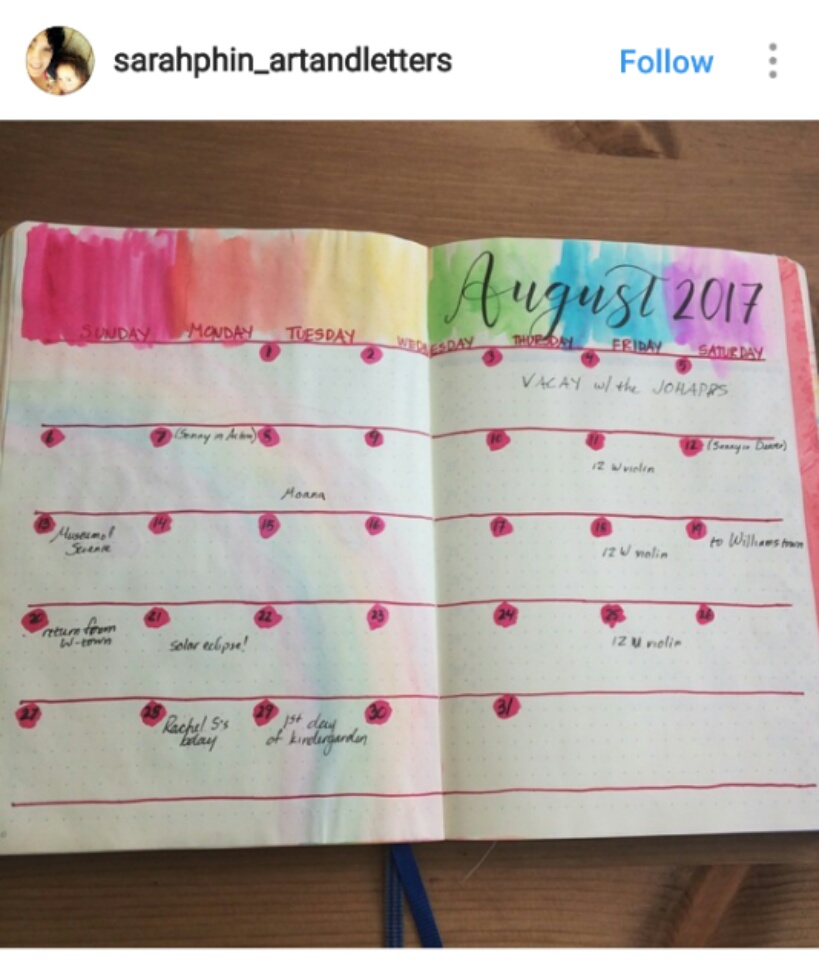 This monthly planner design is hand painted by theme and color for each month, proving that your Bujo can be as pretty as you want! If you are opting to paint your pages, ensure ample drying time before moving on to the next pages.
If painting isn't your thing, but you love drawing, this next one may be for you.
(Photo by @linaaaaaaah )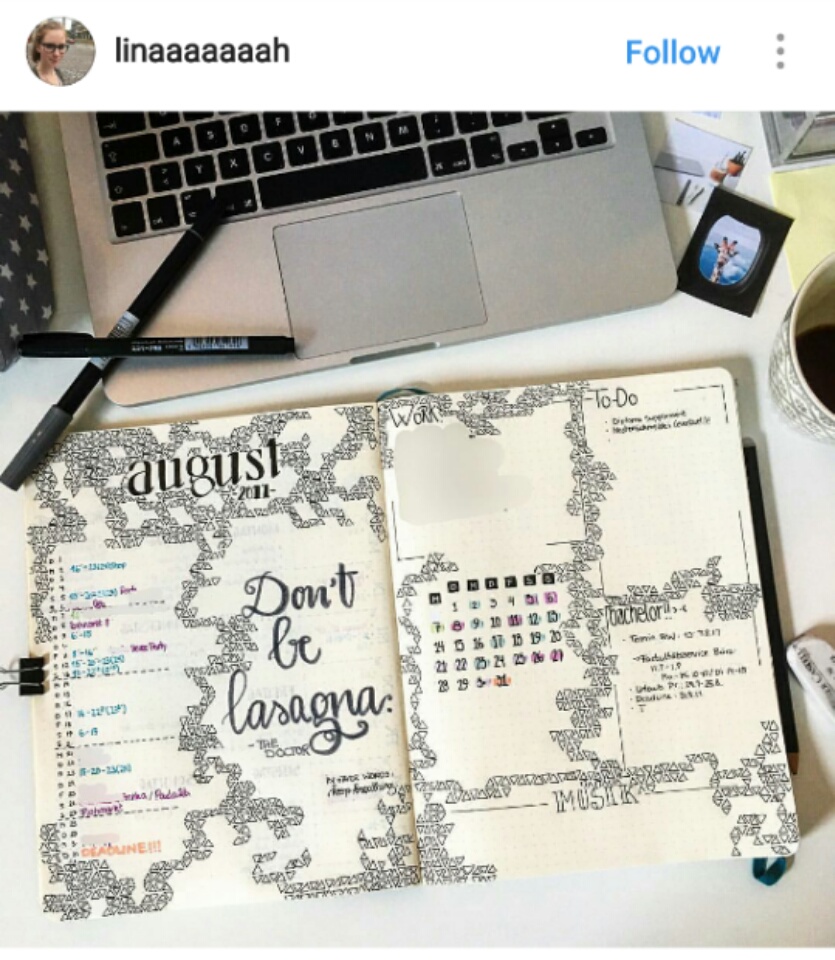 Try designing your planner first by sections of what you want to accomplish or write down, for instance: To Do List, Hourly Schedule, Goals, and Appointments, etc. and then fill in the spaces between with a decorative design.
(Photo by @yasmintee45 )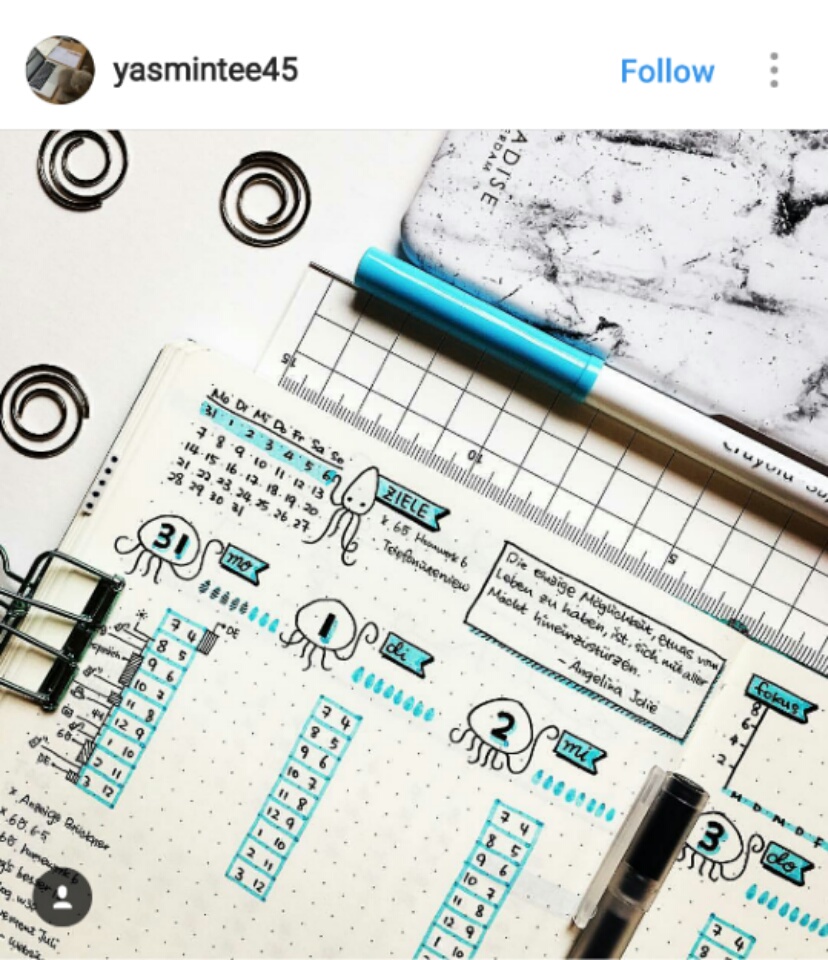 Your planner can be broken down by month, day or week like this Bujo pictured above. Include an inspirational quote for the week, or challenge yourself to accomplish a weekly goal. The possibilities are endless for your Planner!
Weekly Schedule
Another great way to use your Dot Grid Bujo is for keeping track of your school or work schedule in a less traditional type planner. This weekly approach to a planner is very minimal and contains washi taped in images of different things instead of drawings or paintings.
(Photo by @chlo.studies )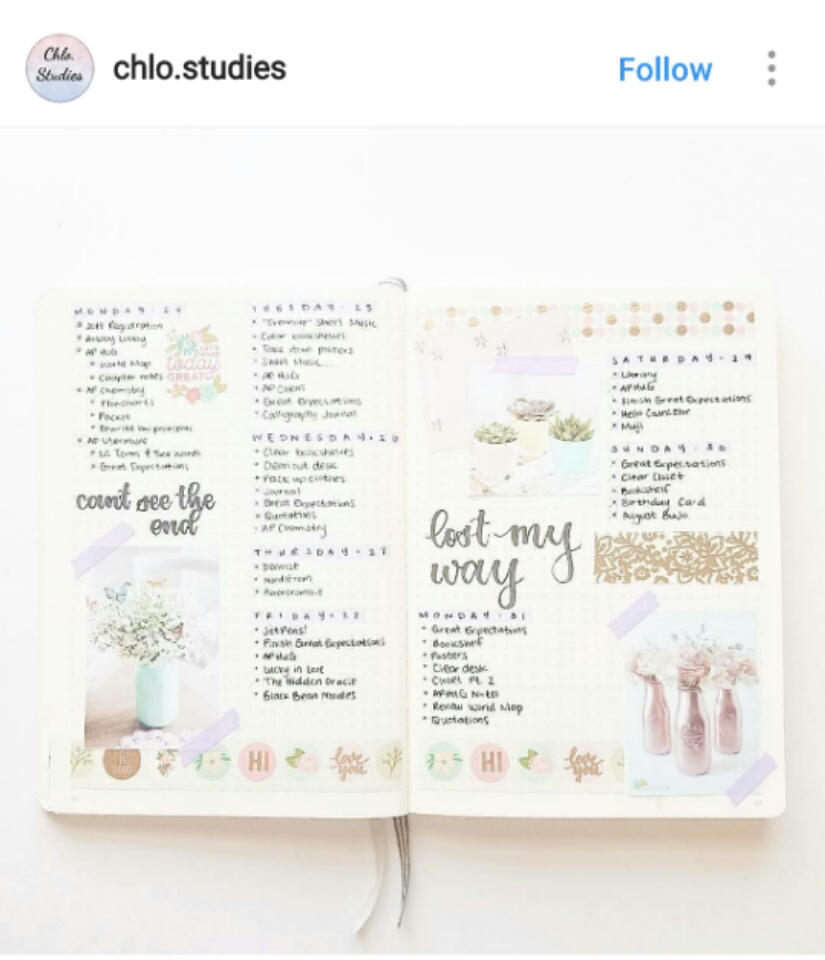 For cute washi tape and stickers to spruce up your Dot Grid Bujo, check out these great items.
Some Bujo owners even go as far as keeping track of their Bullet Journal Supplies on an entry in their Bujo.
(Photo by @bulletjournal.inspo )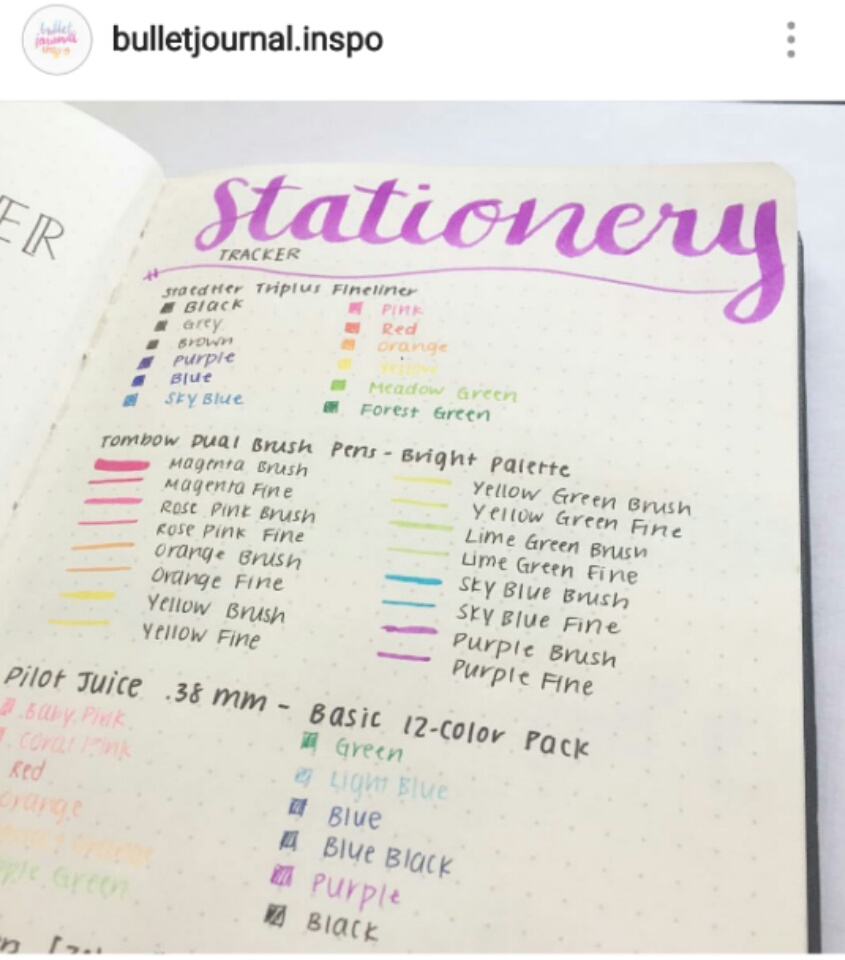 Even though using your Bullet Journal as a planner seems to be the most popular trend, these journals still make for a great way to design, write and draw.
Sketch Guide
The Dot Grid acts as a perfect guide to help you draw or sketch your favorite art.
(Photo by @bulletjournalfun )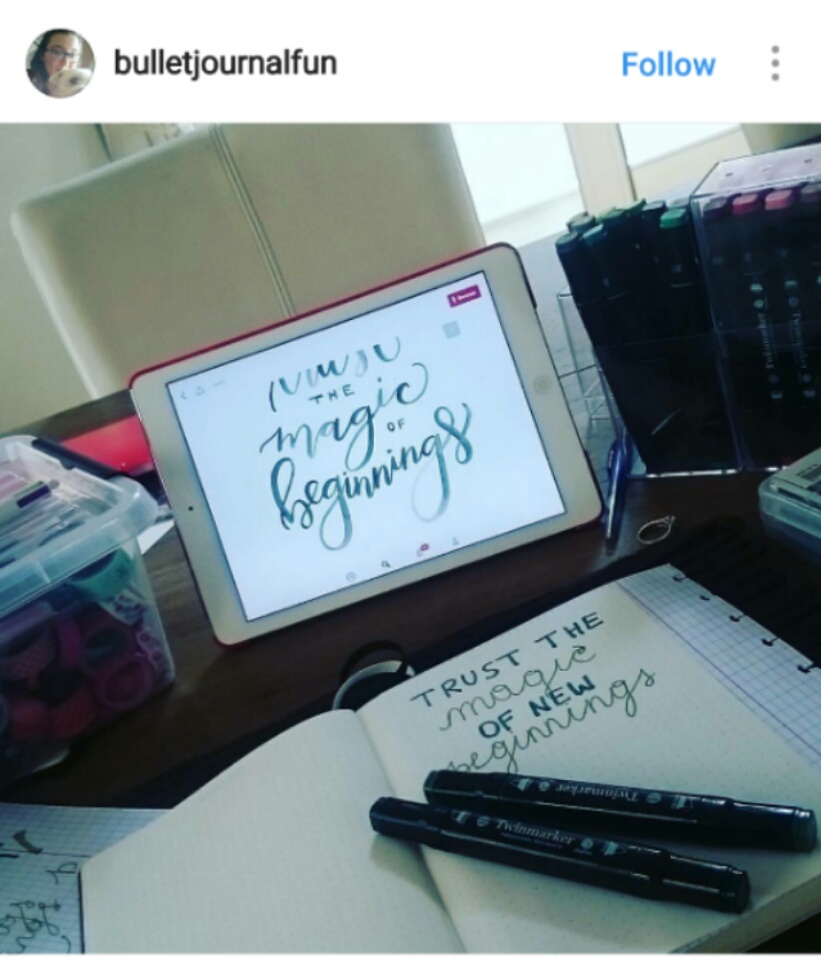 If you have a creative way to use your Bujo, please tag us on Instagram @piccadillyofficial.