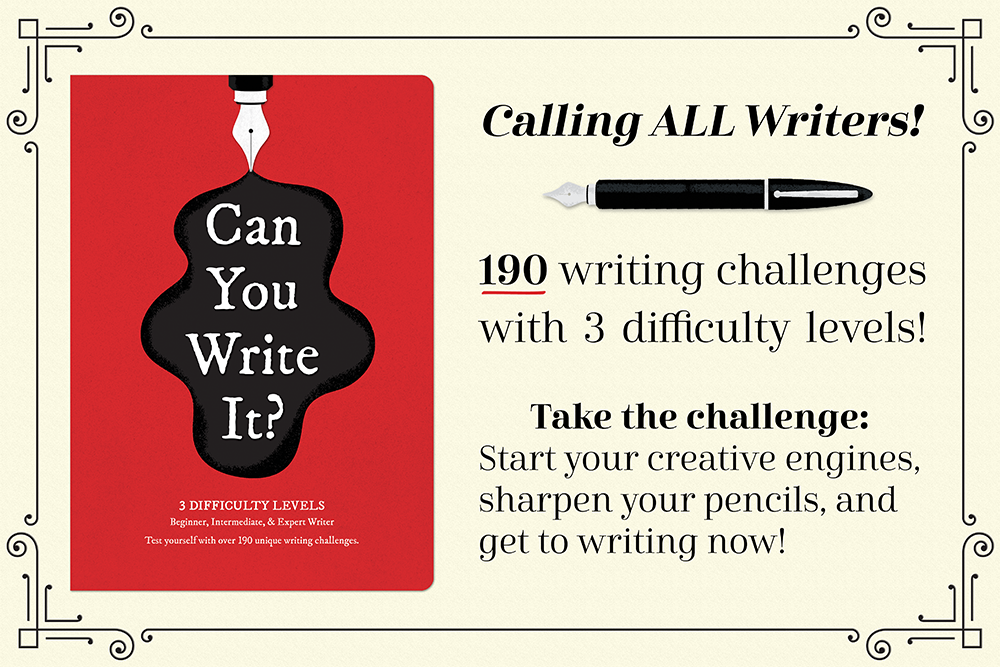 Calling ALL Writers!
190 unique writing challenges with 3 difficulty levels. As you work your way from the beginner section to the expert writer section you will see the challenges become increasingly more difficult.
What does your prose say about you? Take the challenge: "Can You Write It?" and find out!