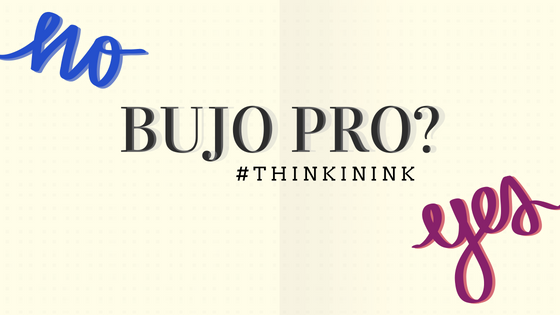 Bullet Journaling Ideas
Whether you're new to bullet journaling or you're a seasoned pro, there are countless uses for bullet journals. If you're just getting started or want to start a new journal and aren't sure what type of bullet journal to create we've listed a few ideas that are sure to help keep your life fun and organized.
Money
Creating a BUJU for your finances should be a must for everyone. It's an excellent way to make sure that you're on top of your finances and can help you plan for a rainy day or other expenditures that might be on your want list. We've listed a few sections that make for a well-rounded, money-based bullet journal.
•  Budget
Keep your weekly, monthly, and even yearly budget in your bullet journal. Writing your budget down on paper where you can easily reference it later is a great way to make sure that you stick to it.
•  Savings Log
Keep track of how much you're saving on a regular basis. Choose to list savings goals on your calendar that you want to meet. This will encourage you to stick to these goals because you'll be able to visualize them on paper.
•  Financial goals
Financial goals will vary from person to person. Keep a spot in your financial bullet journal for writing down what your financial goals are.
• ________ fund
What are you saving for? This could be numerous things, maybe a vacation or a new car? Keep track of how much of your savings you are allocating to specific funds each month and note when you reach each goal.
•  Spending log
Keeping a spending log can be very eye opening and it can help you make changes to your budget you might not know you needed to make.
Food
Keeping a food journal isn't just for foodies. A BUJU just for food could end up being a journal you save long term because it's got all your favorite recipes in it or that diet that finally helped you shed some weight.
• Recipes
Keep a spot for all your favorite recipes or for new recipes you want to try. You could also choose to dedicate the whole journal to recipes and keep it handy while you're in the kitchen.
•  Grocery list
Keep track of what you need at the grocery store. You can also detail out a grocery list based on your recipes section of your journal. This makes it easy to shop for a recipe because you're already got everything listed.
•  Meal planner
Often when we don't know what to cook we will turn to take out which is typically a less than a healthy option. Keep a meal planner section in your bullet journal so you'll already know what's for dinner ahead of time.
•  Food log
Keeping a food log can serve many purposes. Maybe you're trying to figure out if you are allergic to a specific food because you've been experiencing some allergy related symptoms. Keeping a food log can help you pinpoint what you should be avoiding. Food logs are also great for those trying to lose weight or for those who are trying to lead a healthier lifestyle in general. 
Kids & Parenting
There are so many different aspects of parenting that you'll want to remember long after your kids have grown. Start a bullet journal specific to your kids and parenting so you'll be able to help keep these memories alive.
•  Milestones
First haircut, the first day of school, whatever it may be, jot it down in your bullet journal and add pictures for added effect when you look back later.
•  Sports schedule
Schedules can be hectic, especially when you have more than one child in different sports. Keep track of their busy schedules with your bullet journal. Never miss a practice and save your sanity at the same time!
•  Chore list
Keep a chore list for the kids in your bullet journal. You can even assign a monetary value next to their chores as an added incentive to keep up the good work.
•  School supplies list
Back to school can be a hectic time. Keep a list of everything your kids will need to start off the new year on the right foot.
•  Baby name list
Having a baby soon? Baby names can be hard, especially if you want something original or unique. Keep a list of your favorites and add definitions if you'd like. This makes picking the perfect name for your baby to be a little bit easier.