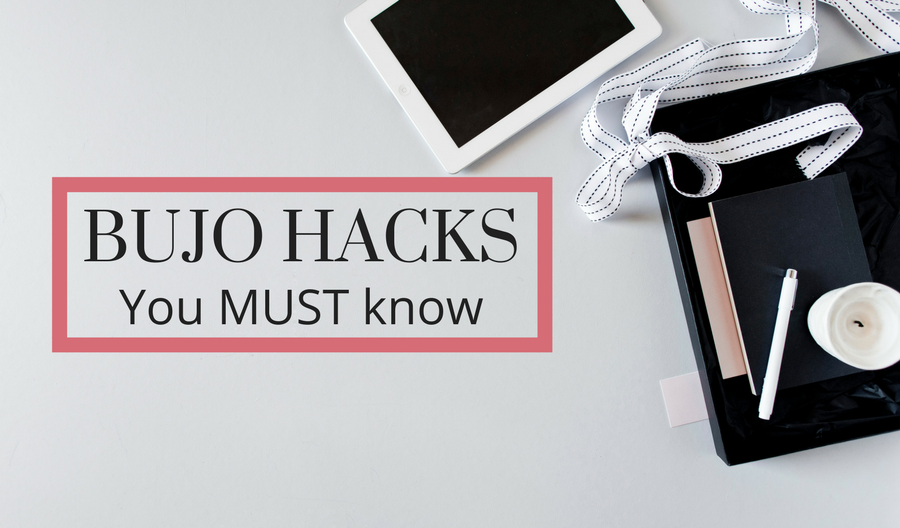 BUJO Hacks you MUST know
Bullet journals can be customized to fit the needs of just about anyone. Whether you're a stay at home mom or a financial planner, bullet journals are a great way to keep you on track with your business and personal life. Bullet journals are fun, colorful ways to organize your life and there's actually a science behind how these productivity journals help our brains focus by using charts and graphs. If you're new to the world of BUJOs, you might be drawing a blank on what you want your bullet journal to look like. Read on for some awesome hacks for creating the ultimate bullet journal.
Creating an Index.
An index is a must for every bullet journal; add a bullet journal index and keys that are completely unique to you. Choose to use a color coding system verses numbers for your index. You can add different color ribbons or tabs to your pages so that you can easily access the section that you are looking for. Include what matters to you by creating an index section that will cover what you do on a regular basis.
Break down your schedule.
Split your BUJO planning into more appropriate splits depending on your needs. For example, you could break down your days even further by adding mornings/afternoons/evenings. Sometimes jumbling your entire day together can be overwhelming, especially when you have a lot going on. When you divide your days up your tasks will feel much more manageable and organized.
Track your habits.
Add a habit tracker. Is there anything you wish you could make a part of your daily routine? Add a section to encourage you to get into the habit of doing whatever this is. It's encouraging to be able to look back on the month and see that you've been consistent with new or old habits.
BUJO tools.
Buy a mini calendar stamp; these are great for tracking daily habits because they are compact. Add them to the sidelines of any month with a header for whatever you are tracking. Stamps are also great for your index and keys. Choose a different stamp to track which tasks you've completed verses what tasks are in progress. Invest in a ruler, rulers are especially helpful for those of us with less than model handwriting. Quality colored pens and pencils are another must have BUJO tool.
Track your goals.
Adding a place for your goals is another bullet journal must. You can customize as needed and add timelines for when you would like to have your goals completed. For big goals you can choose to set aside a whole page or two; this makes it easy to track your progress without having anything else on those pages.
Add an at a glance calendar.
Include an at a glance calendar at the beginning of your BUJO and highlight important dates that you have going on throughout the year. This will help keep you prepared for holidays and events you have going on throughout the year.
Make some room for motivation.
Add a section for motivation. No one is motivated 100% of the time and sometimes a little encouragement or look back on how far we've come is exactly what we need to give us that little push to keep going. If you're working diligently towards your fitness goals, add a picture of your "before" self so that you can see how far you've come when you don't feel like you're making any progress.
Add a monthly review.
Add a space to review the month. What did you like about the month? Is there anything that could be done differently to make the next month run a little smoother? Use this section to reflect on the previous month and to get a head start on planning the month ahead.
Network.
Join a bullet journaling group or community. Sometimes other people have amazing ideas that you wouldn't have thought of on your own and adding your own personal touches to someone else's idea is even better.