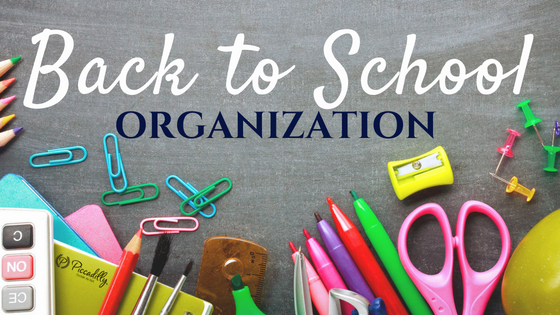 Back to School Organization!
Survive the semester with these back to school BUJO ideas
Organization is a huge part of a successful semester. We've all forgotten an assignment, due date, or even an exam at least once in our lives and this can end up hurting your grades big time especially for teachers who aren't known to bend the rules. Sometimes things happen that are out of our control but being organized is totally within your control and there really isn't a reason to miss an assignment or exam again. Many students utilize planners or pocket calendars to keep them organized but we think that utilizing a bullet journal is one of the best ways to keep you on track during the semester. With its endless customization possibilities bullet journals really can do it all. If you're planning on using a bullet journal to stay on top of this semester's workload make sure you're adding the following sections to your index.
Semester Schedule & Weekly Schedule
Adding your schedule for the semester is a no brainer. Sometimes it can take a week or so to get the hang of your new schedule especially when your classes are spread out throughout the week. A couple of tips to make your schedule easy to read at a glance are to color code each of your classes, this will help you stay on top of when you need to have certain books and materials on hand and when you need to have your assignments for that class ready to go. You'll want to break down your semester schedule even further into a weekly schedule. Sometimes classes move around or teachers plan to be out so keeping a weekly schedule in your bullet journal is another way to help you be where you need to be throughout the week.
Calendar
Create an at a glance calendar for noting important due dates, exams, labs, and anything else you'll want to make sure you're not forgetting throughout the semester. Since you've already color coded your semester and weekly schedules, keep your calendar in line with this and use the same color to notate when you've got an important date for that class. Create mini calendars in the margins and leave room for notes that reference what you've got to do during that highlighted dated.
Assignment Chart
Creating an assignment chart in your BUJU for each class is the best way to ensure that you'll never miss an assignment, and that means you won't be losing out on points due to forgetfulness! Log in each new assignment as you receive them and make sure to note due dates and anything else specific you'll want to remember in regard to that assignment.
Exam Prep Guide
Typically, exams make up the bulk of your grades so it's essential that you've got a solid prep plan for each exam, especially when you're juggling multiple exams at once around midterms and finals week. Depending on your study style your bullet journal can help you keep track of what you need to do in order to ace your exams. One idea is to create a grid with boxes to notate a section for reading notes, lecture notes, and study guides. After you've completed a task, make a check next to the box in your bullet journal so that you'll know you've completed those exam prep tasks.
Check out our very own Dot Grid Essential Notebooks, now being offered in 6 colors!